Join today
Artificial Intelligence & Fashion Design
AI Integration into Fashion - Upgrade your skill and keep up with the future way of working in fashion. Ideal for designers, students, and fashion enthusiasts, this course equips you with AI-powered skills to innovate, stay ahead, and redefine fashion's boundaries.
Quickest Time Frame for Completion
4 weeks
Time available to Complete the Course
1 Year Time
What you are going to learn
Work smarter, not harder
Embrace the future of fashion with our innovative online course. Now is your chance to gain a competitive edge and unleash your creative potential like never before. Discover how AI can
revolutionize your work process, provide fresh perspectives, and empower you to overcome design and creative challenges
. Join us on this transformative journey to harness the full potential of AI in the fashion world.
understand how AI works & its circumstances to prepare for the furure
learn and master the ai tools
integrate them & boost our creative working process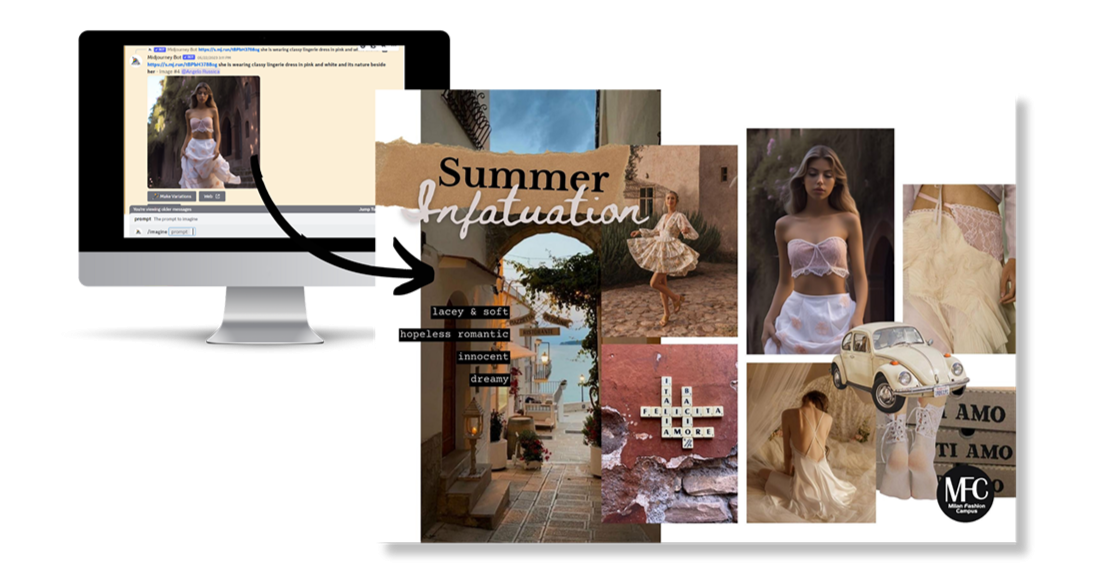 with AI (Artificial Intelligence)
Brainstorm ideas

& create the exact image that you want without endless browsing
Explore endless possibilities of
ideas, styles, and composistions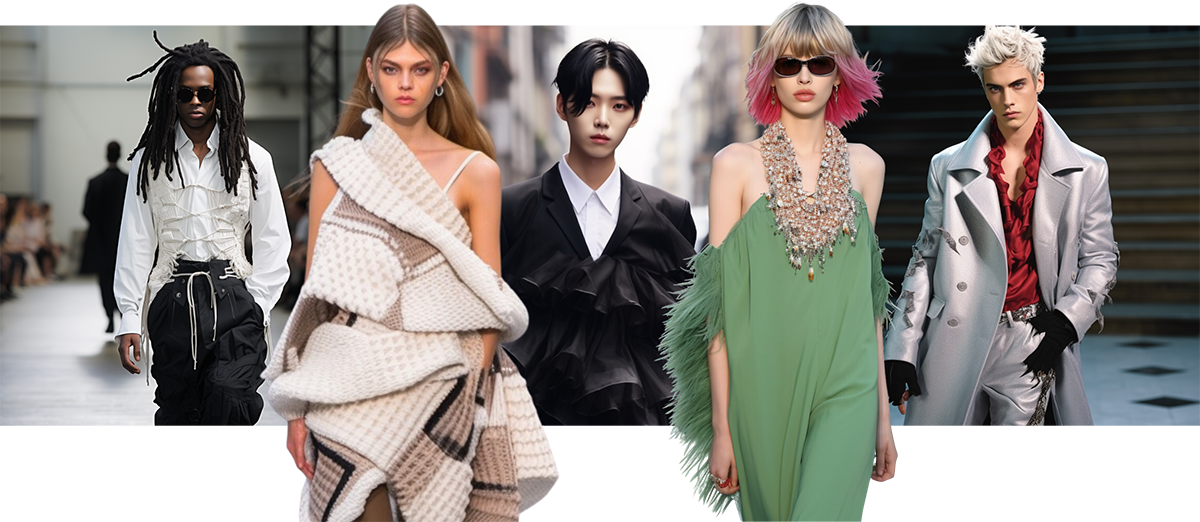 Why should I take this course?
Fashion has always been evolving and we are at the moment of transition as the technology is improving. It's important to stay relevant & keep up so that we will always be
on the top of the game.
Throughout this course you will:
Get to understand

what is AI, how it works, and the circumstances around it.

Learn

how to use AI (Midjourney & NewArc)

to produce images from a fashion industry perspective
Learn the

tricks & logic to master the tool

& achieve the closest result to what you imagine
Learn how you can

use this tool in fashion creative works

, such as design, textile, styling, and post-production works.
This course is
perfect

if you're
Fashion Designers
In this unit you will learn about yourself, your strengths, weaknesses, and areas for growth as a leader and entrepreneur. By making some exercises and taking a critical and honest look at yourself, you can gain a greater sense of self-awareness and identify patterns and behaviors that may be hindering your success in the business.
Accessory Designers
We will focus on your business idea by creating step-by-step fundament for it. You will discover what is a market analysis, why it is so important and how to built a buyer persona profile. You will start to work on your visual brand kit.
Fabric Designers
This unit will provide you with an in-depth understanding of the manufacturing process, from sourcing the materials to post-production steps. You will get to know different types of manufactures, differences between them and pr's & con's.
Fashion Stylists
You will dive in different types of business models, learn how to form the correct price, cashflow cycle, methods of production and different ways of distribution. You will analyze the study case for each model to help you better understand it's core.
Catherine C. Jayadiharja
Fashion Designer & Educator
About the instructor
Catherine is a fashion designer and educator based in Milan. She obtained her fashion education from the Nuova Accademia di Belle Arti (NABA). With a strong professional background and a deep passion for both new technology and sustainability, she dedicates her efforts to shaping the future of fashion professionals.
Angelo Russica
Founder of MFC
About Milan Fashion Campus
Our school was founded in 2004 by Angelo Russica, a senior fashion designer & consultant who had worked with many high-profile designers such as Gianni Versace, Domenico Dolce, Stefano Gabbana, Giorgio Correggiari, and companies such as Versace, Barbas, Induyco – El Corte Inglés in Madrid, Gruppo Marzotto, Miroglio Vestebene, Gruppo Max Mara, and King Co. in Japan.

With this rich working experience & skill, he decided to share his knowledge with future talents in the fashion industry through our intensive short-term courses with a realistic & personalized approach for the most efficient yet rich learning experience. Our courses are also designed with flexible timing to allow people from anywhere, any background, any age, any profession, or anyone to learn. Our highly international environment and Italian perspective learning also permit students to get an intercultural exchange that they will never forget. The courses are available on-site and online.
Created with