ONLINE FASHION Styling COURSE WITH CERTIFICATE
Online Women Fashion Image Styling Course Duration 4 Weeks
Online Personal Styling Course short course. Become a Personal Image Consultant, with our Online Image Consulting Course.
Fashion is about expressing yourself !
Learn how to communicate and how to help others do the same!
How to be fashionable ? New point of view and fresh knowledge that will prepare you to enter the Fashion world.
How to become a personal stylist ?
Start and study at anytime you want
Become Fashion Conscious
Course duration 4 weeks
Time to complete 1 year
International Fashion certificate
Price : $ 851 $ 597
Your Italian Certificate
Online Fashion Styling Image Course
Instant Access Program
For Who Are our Fashion Course
For those who want become more Fashion conscious
For those who don't want to Get stuck in the same lifestyle
For those who want to upgrade their career path
For those who want to Express themselves through Fashion

For those who want to work in the Fashion field
Your Gain
Short Term Courses
Course in English
Step by Step guide programs
Possibility to start Online & Continue in Milan
MODULE A
The first step towards the Fashion industry and image consultant career, in this first module, you'll see more the personal styling side, how to identify the different body shapes, face shapes and color analysis to dress your clients accordingly to enhance their best qualities.
This module is more than theory, is included Photoshop lessons that will allow you to present a more professional work.
Students will post their exercises in the course community where all students will be able to see and discuss. MFC will give a feedback if necessary.
MODULE B
In module B you'll learn about the different Fashion styles, which are the key items for each one, so you can create new looks mixing the right accessories, color or material depending on your inspiration and mood you would like to achieve.
You will have to complete different task taking in mind the styles, age and nationality!Don't worry! Also in this module you will have a Photoshop lesson.
This module will be unlock after 2 weeks from the starting date.
MODULE C
In this 3rd Module is more about trend, how to make a runway look for every day use, the importance of a high quality basic wardrobe so you could add some trendy pieces.
Like the other two Modules you will have to complete some assignments, please do not forget what you have learnt, use all your new knowledge and don't forget to share!
This module will be unlock after 3 weeks from the starting date.
MODULE D
Fourth and FINAL Module of the Styling course, you will have to complete your last 2 tasks, and we expect great quality research and presentation!
Last but not least the final exam!
Only after completing all 4 modules and taking the exam, you will receive the certificate.
This module will be unlock after 4 weeks from the starting date.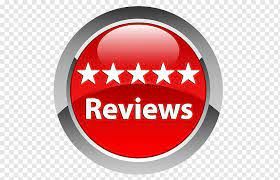 Some of the argument you will learn!
"Fashion is about dressing according to what's fashionable. style is more about being yourself".-Oscar de la renta
Body Shape

How to identify the different body shape and what suits each type of body.
Color Analysis
Finding the right color palette, depending on your hair, eyes and skin color
Face Shape
How to identify the different face shape, what accessories and hairstyles looks the best depending of the face shape.
Personal Analysis
Analyze a friend /client, advise according to body and face shape, color palette and style.
About Styles
Create new looks mixing styles, using the correct key elements.
About Trends
How to analyze and forecast fashion trends, create up to date look for every day wear.
Fashion Package
A bonus introduction package about fashion history, fashion icons, Fashion photographers and more.
Fashion Shooting
Learn how to prepare for a Fashion shooting, plan the concept, theme, make a moodboard and create 4 total looks.
Introduction to Canva & Photoshop
Canva is a free graphic design platform that allows you to edit photos without extensive photo editing knowledge or experience. A few videos to introduce you also photoshop, so you can prepare your work in a more professional way. Discover here what is Canva !
Get your Certificate
Gain Your Italian Fashion Stylist Certification , build your credibility with an International Training.
Bonus Round!
The bonus round includes documents and information that will help you start your career in Fashion! Enjoy!
Proud of our Students
Keren from USA after taking our Fashion
Styling Course
is a Fashion Stylist working for Nordstrom
in 8 month she has sold more the $494.000
She toke a 3 weeks Course in Milan.
If you are unable to come to Milan,
start with our Online Course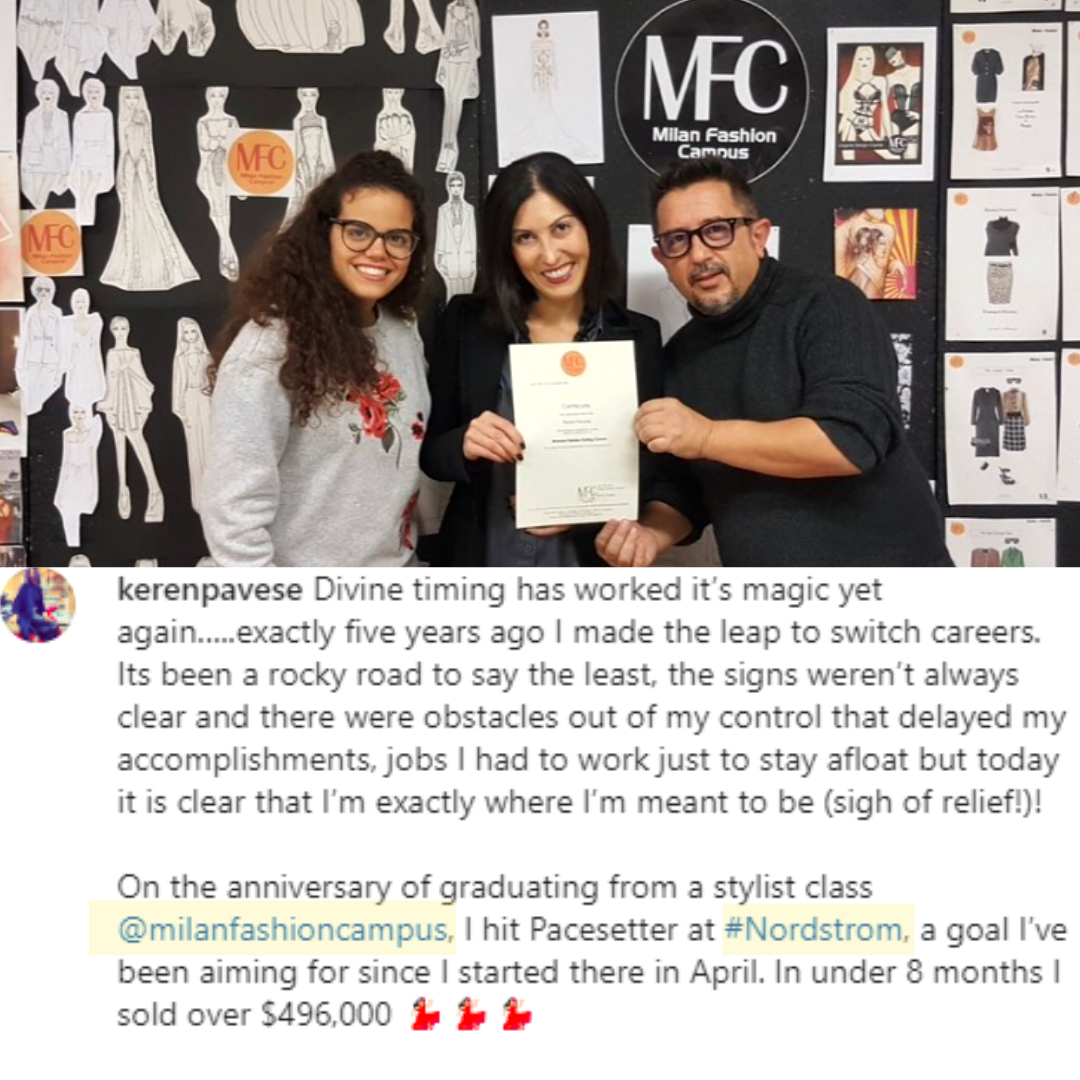 Why you should take this course ?
Study from your comfort of your home
Why out having to travel to Milan
Same quality as here in Milan.
Duration of the Course 4 Weeks- but you have 1 year Time to complete the course & receive the Certificate.
There is a Social where students will publish the works & where they will receive Feedback it can be a written feedback but also a Video Feedback.
Course in English
Step by step guide programs-Possibility to start online & Continue in Milan
Here in Milan for example you can come during the Fashion Week so you will have the possibility to experience this special week.
Discover Here the Details of the
Complete Course
CLICK HERE
See the Video review of our Online Fashion Styling Student.



"I took the online Fashion Styling course with Milan Fashion Campus. The support and material were absolutely amazing. Every Module was put together with so much care and valuable information. Each assignment was very clear with examples to assist you. If I had any questions they were always available to assist. The community that you share your work on was such a great platform, not only did I get feedback from the campus, but also from other students taking the course. It was so exciting doing every assignment and learning so much about new fashion trends and how to apply it. Thank you Angelo and team! I will definitely recommend Milan Fashion Campus to anyone interested in taking a Fashion Course."
Elthea Lantman
"I started online women fashion styling course March 2020 after I did my search about the campus, day by day after less than one month I started to build my job career as a fashion stylist after I got very excited and interesting about all what I learn and I am very happy that I choose Milan fashion Campus to be my start to fashion styling world. I really enjoyed every task went throw, every comment I got and feedback make me more wise. The team was amazing, follow up in details. Also the community is a very great idea where we share our work to know other personal taste and to learn form each other. I just feel that I can define my style after this course and know my self more. Big thanks to Milan Fashion Campus. If you have the interest to start studying fashion course choose Milan Fashion Campus."
Nick Black
Final Certificate
Digital Certificate FREE
Delivery of the Certificate hard copy has a cost of
50€ for DHL certified shipping.
Want to take this courses in Italy
We wait you in Milan !
Courses starting every Monday.
Discover the Course Program
Step By Step
Grab the chance
The new Milan Fashion Campus Affiliate Program has landed
Earn ongoing monthly income by joining our free affiliate program
FREE Fashion Style Webinar
Find out
what your style is
Learn for FREE NOW
Angelo Russica Director of MfC
After his fashion studies in Milan, Angelo Russica made his first steps into the fashion world assisting
Giorgio Correggiari,
where he met
Domenico Dolce and Stefano Gabbana (Dolce & Gabbana)
. He had to leave for military service for one year. Once he came back he worked with the Italian company Barbas (Menswear Collection), after this he had one of his most exciting professional experience: He began working as an
assistant designer for Gianni Versace.
He worked for
4 years
participating in Women's Wear and Menswear collections:
Genny, Spazio and Versus.
After this experience, he left Italy for 4 years for Spain: Here he worked with Induyco – El Corte Inglés in Madrid. Once he returned, he started working as a consultant for Gruppo Marzotto, Miroglio Vestebene, Gruppo Max Mara, also in Japan with one of the most important apparel Maker World Company, King Company.
Frequently asked questions
When can I start the course?
After you purchase the course, at anytime you want!
Normally our courses duration are 4 weeks, but you will have access for 12 months.
Access to courses is 1 Year 12 Month from the day of purchase.
How is the course structured?
Our courses are structured in sections and modules, with theory, videos, quizzes and practical assignments to present.
Are there any live lessons?
No, you will have pre recorded videos for the lessons, so is easier for everyone to do the courses on their own time and pace, but if you have questions you can post the in our community platform or in the discuss section of the course.
How do I receive feedback for my works?
You have to post your assignment in our community page for corrections, normally you will have a feedback for your work within 24 hrs.
How can I make the payment?
Choose your course and click enroll, you can pay with credit card or Pay pal.
How and when do I get my Certificate?
You will get your certificate, after completing all the assignments and passing the exam, you will receive a DIGITAL certificate via e-mail, if you want the hard copy of the certificate send to your home, you will have to pay 50€ for DHL certified post service.
What happen if you don't finish the course in 1 Year ?
If the course is not completed in 1 year, there is the possibility to extend it for another year, at a cost of 300 euros. ( Only one Time Extension possible )
In any case to receive the Certificate you need to complete the Course & take the final examination.